Increase Herd Health and Yield a
Greater Quantity and Quality of Milk Production
Protect and comfort your animals
The natural sure-traction surface improves footing for livestock, which decreases stepped-on teats, lessons the incidences of mastitis, and reduces swollen hocks, knee, and hoof abrasions. A reduction in injuries results in savings on veterinary bills.
Improve milk production
The insulating qualities of rubber mats and runners help your herd retain body heat, which can result in a greater quantity and quality of milk production.
Cut bedding costs and improve the environment
Used with minimal or no bedding, the savings in bedding materials and disposal typically offset the cost of Cow Comfort products within 2 years. Since bedding will not stick to the surface, cleaning and daily maintenance are easy. Mats and runners reduce the amount of dust and provide better waste drainage to create more sanitary conditions, and they are easy to disinfect to eliminate bacteria, odors, flies, and other insect problems. Cow Comfort Mats and Runners are a must for liquid manure recovery systems.
Install over any existing surface
Use Cow Comfort Mats and Runners over existing concrete, compacted natural soil, or clay. All runners and mats are non-porous genuine rubber and will not absorb or retain moisture. They will not crack under extreme heat or cold.
LRP Solutions, Inc offers 3 distinctive products for the dairy industry:


"Cow Comfort" Runners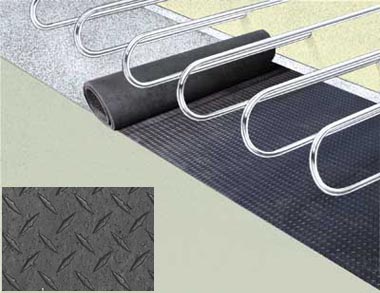 Our Cow Comfort Runners are the largest available in the industry for permanent installation in freestall dairy barns.
Available in 48", 60", and 75" widths; lengths up to 16' to fit in any freestall barn, these runners appear to virtually seamless when installed.
Made in the USA, these approximately 5/8" thick nylon-reinforced rubber runners have a sure-traction grid surface.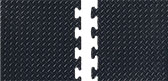 Optional interlocking tabs
Econo Series "Cow Comfort" Mats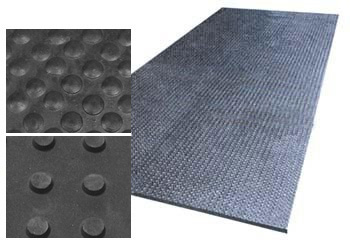 They lie flat without curling and resist shifting under heavy traffic.

When pouring fresh concrete, these mats can be imbedded and will bond to the surface.




"Multi" Mats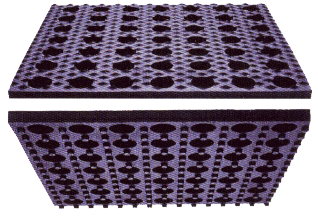 Multi Mats are specifically designed for dairy barn milking parlors. The circular-patterned top surface combines sure footing traction with flow-through drainage, and ¼" nubs on the underside allow fluids to run to the drainage areas. Made of durable genuine rubber, these are a must for manure recovery systems!
Each mat is
3.28' x 4.92' x 5/8" in thickness